Chiropractic Care Created Precisely For You

Thank you for checking out our website. Our office is located in beautiful downtown Clinton MI. We are dedicated to helping you and your family get superior chiropractic and wellness care. We offer state of the art digital x-ray and thermography to evaluate and analyze your spinal condition. Each plan is curtailed to your specific health needs.
Walk ins are welcomed
We strive to make same day appointments
Family Plans available
Free Consultation

We look forward to meeting you and your family soon!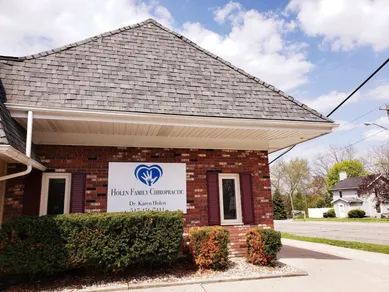 At Holen Family Chiropractic in Clinton, MI, Dr. Karen Holen and the rest of our team serve the community to improve spinal, musculoskeletal, and overall health and wellness through chiropractic care. We treat everyone from infants to those in their golden years. In addition to providing care for injuries, we also offer preventative care and can even assist expecting mothers.
Our Approach
What makes our practice truly unique is our staff. Every member of our team believes in going above and beyond for our patients. We take the time to listen and then create a chiropractic treatment tailored to your specific needs, not just a one-size-fits-all, cookie-cutter approach to healthcare.
Our Philosophy
Our entire practice runs off one concept, "Working with your body to heal." We believe that healing comes when we listen to your body and work with it. And natural healing has the potential for long-term relief -- and even correction in some cases -- of your musculoskeletal aches and pains.

By taking this approach, we can encourage your body to do what it was designed to do -- heal and function. Moreover, we don't just treat symptoms; we get to the source of the problem.

Care for Everyone and Anyone
As a family chiropractic care center, we don't have one particular patient type; we focus on caring for the entire family, no matter their age, mobility, or level of physical fitness. Our practitioner even has training with children and pregnant women. That's part of what sets us apart from the rest.

Contact Dr. Holen at Holen Family Chiropractic, serving Clinton, MI, and the neighboring communities, to learn more about our services or schedule an appointment. We're available by calling 517-456-7411.
---
Patient Testimonials